Oklahoma Tax Attorney Matt Campbell to be featured speaker at Opportunity Zone Expo
2019 Opportunity Zone Expo Houston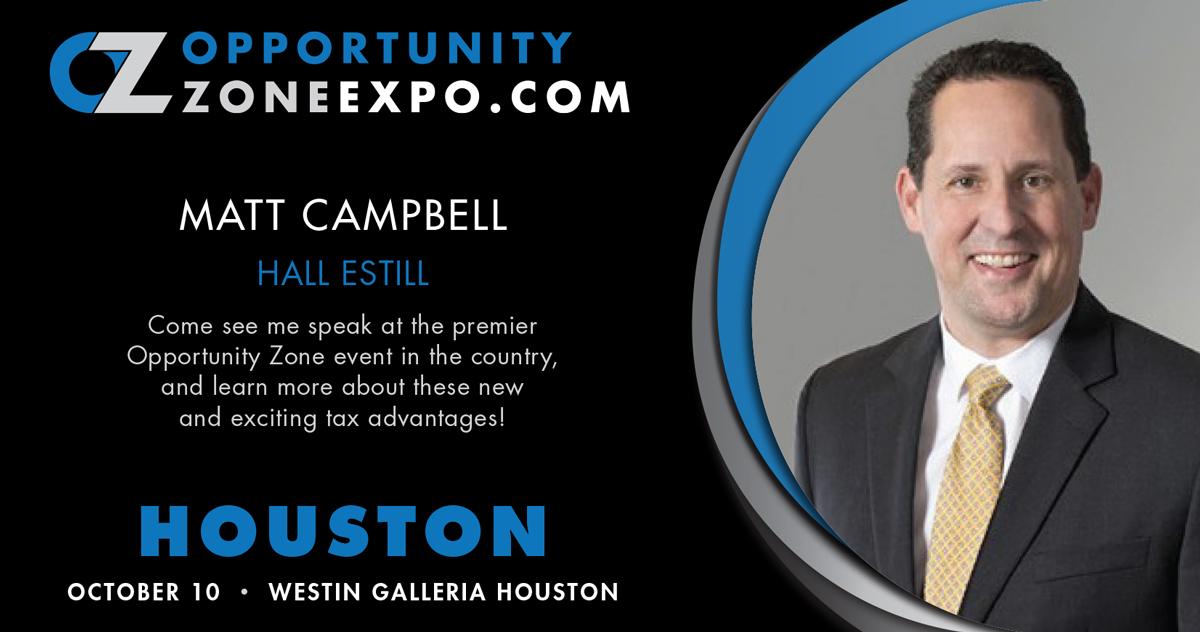 Oklahoma Tax Attorney Matt Campbell will be a featured speaker at the 2019 Opportunity Zone Expo in Houston.
Matt's practice at Hall Estill is concentrated on Tax and International Tax Law, as well as corporate services, specifically in the Mergers & Acquisitions area, serving clients nationwide. He has developed a successful niche advising clients on Opportunity Zones.
The 2019 Opportunity Zone Expo Houston is a nationwide conference dedicated to Opportunity Zone stakeholders on October 10th, 2019. A myriad of educational panels, moderated by industry experts, helps professionals stay at the forefront of the booming Opportunity Zone industry.
Attendees include fund managers, attorneys, real estate developers, tax specialists, investment bankers, institutional investors, government officials and service professionals. The 2019 Opportunity Zone Expo Houston provides a cutting-edge agenda with impressive keynote speakers and a wide spectrum of thousands of attendees.