Rocky Mountain Patent Attorney Jeffrey Schell to Lead Denver Ventures Growth Practice
April 1, 2019
DENVER (April 2, 2019) – Hall Estill, a regional Southwestern law firm, with offices in Denver, Tulsa, Oklahoma City and Northwest Arkansas, has announced that Rocky Mountain Patent Attorney Jeffrey Schell will integrate his practice into the Denver office. He will serve as Chair of Hall Estill's newly formed Denver Ventures Growth Practice.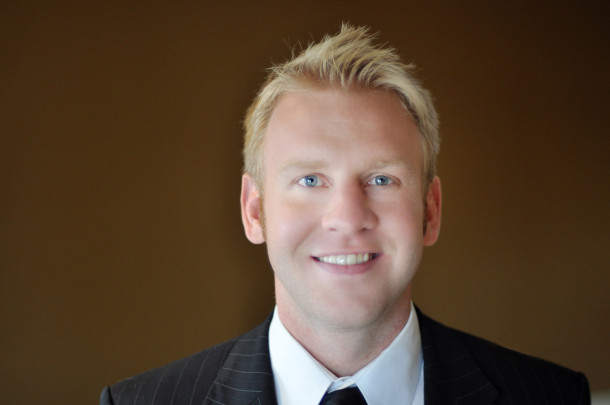 Schell advises startups and innovators across the country in the patenting of their inventions, while leading a Denver patent team as founder of Rocky Mountain Patent. He also assists companies in their R&D processes as they refine their ideas and develops intellectual property strategies catered to the needs of startups and early stage founders.
"We are thrilled to partner with Jeff and Rocky Mountain Patent to continue our growth in the intellectual property and patent area," said Mike Cooke, managing partner for Hall Estill. "Jeff is an outstanding leader and will be a great complement to our services and an asset to our clients, bringing a depth of industry knowledge and enthusiasm to our team that is unmatched. His tremendous experience in patent law and startups will allow us to even better serve our clients' needs with the highest caliber of legal counsel and advice."
Since 2013, Schell and Rocky Mountain Patent have worked with investors, large companies, startups and founders advancing intellectual property strategies for many of Colorado's leading innovators - helping them generate over $25 million in investment and revenues in the process. In 2018, Schell took a significant stake in MFB Fertility, Inc. - evolving its underlying tech into multiple patent pending products and an emerging brand in women's health - and he continues to play a leadership role. Recently, the company was featured in Forbes and won the "Best Family Tech at CES" award given by Parents Magazine. In 2019, the company won SXSW Startup of the Year.
Schell earned undergraduate and graduate degrees from Northwestern University and received his J.D. from DePaul University College of Law. He is a licensed patent attorney practicing law before the United States Patent and Trademark Office and is certified by the National Association of Patent Practitioners. Schell is a member of the TiE Rockies Board of Directors and the Colorado Bioscience Association Policy Committee.