Mike E. Smith practices in the areas of Commercial Litigation, Energy & Natural Resources, Environmental, Class Action Litigation and Oil & Gas. In addition, he has experience as a mediator and arbitrator. He previously served on the firm's Executive Committee and is a Senior Member of the firm's Board of Directors.
Mike has had an AV Preeminent rating by Martindale-Hubbell for over 20 years, is recognized as an Oklahoma Super Lawyer in Energy & Natural Resources, is listed by Chambers USA in Energy & Natural Resources Law, has been named a local litigation star by Benchmark Litigation and was named a Best Lawyer in America in Litigation-Environmental and Best Lawyers 2014 Lawyer of the Year Litigation - Environmental. Mike previously served on the Oklahoma Hall of Fame board of directors.
Highlights of Mike's legal career include:
Lead counsel in many multi-million dollar oil and gas related cases
Lead counsel representing many oil and gas clients in oil field pollution cases
Lead counsel in natural gas storage condemnation case and other matters for interstate pipeline company
Education
University of Oklahoma College of Law (J.D., 1975)
U.S. Military Academy, West Point, N.Y (B.S. in Engineering, 1969)
Admissions
District of Hawaii
Hawaii, 1976
Oklahoma, 1975
U.S. District Court of the Northern, Eastern and Western Districts of Oklahoma
United States Court of Appeals for the Tenth Circuit
United States Court of Military Appeals
United States Supreme Court
Legal Experience
1999 - Present Hall Estill
1994 - 1999 Barnes, Smith, Lewis & McCutcheon
1981 - 1994 McKnight & Gasaway, Enid, Oklahoma
1975 - 1981 Trial Attorney, U.S. Army
Professional Involvement
Member, American Arbitration Association Consumer Panel
Oklahoma Bar Association, Professional Responsibility Tribunal 2013 - 2020
American Bar Association-Litigation Section; Class Action Committee
American Bar Foundation
Oklahoma County Bar Association
Association of Trial Lawyers of America
American Inns of Court - Master
Oklahoma Bar Association, Member, Professional Responsibility Commission Member 2005 - 2010, Chairman 2007, 2009
Teaching/Lecture Experience
Co-Author "Joint Operating Agreements Exhibits: A Survey" published at 47 Rocky Mt. Min.L.Inst.14 (2001).
Speaker/Author, Featured speaker at the RMML Special Institute on Oil and Gas Agreements: Joint Operations, May 2007, in Santa Fe, New Mexico. Authored paper, "Joint Operating Agreements Exhibits: An Overview."
Author "Survey on State Class Action Law-Oklahoma," ABA, Litigation Section, Class Action Committee since 1999. This annual survey is now published as a yearly supplement to Newberg on Class Actions.
Counsel of record for amici curiae Independent Petroleum Association of America and National Mining Association in Oxy USA, Inc. v. Babbitt, 268 F.3d 1001 (10th Cir. 2002), a significant opinion dealing with statute of limitations applicable to government's collection of oil and gas royalties.
Honors & Awards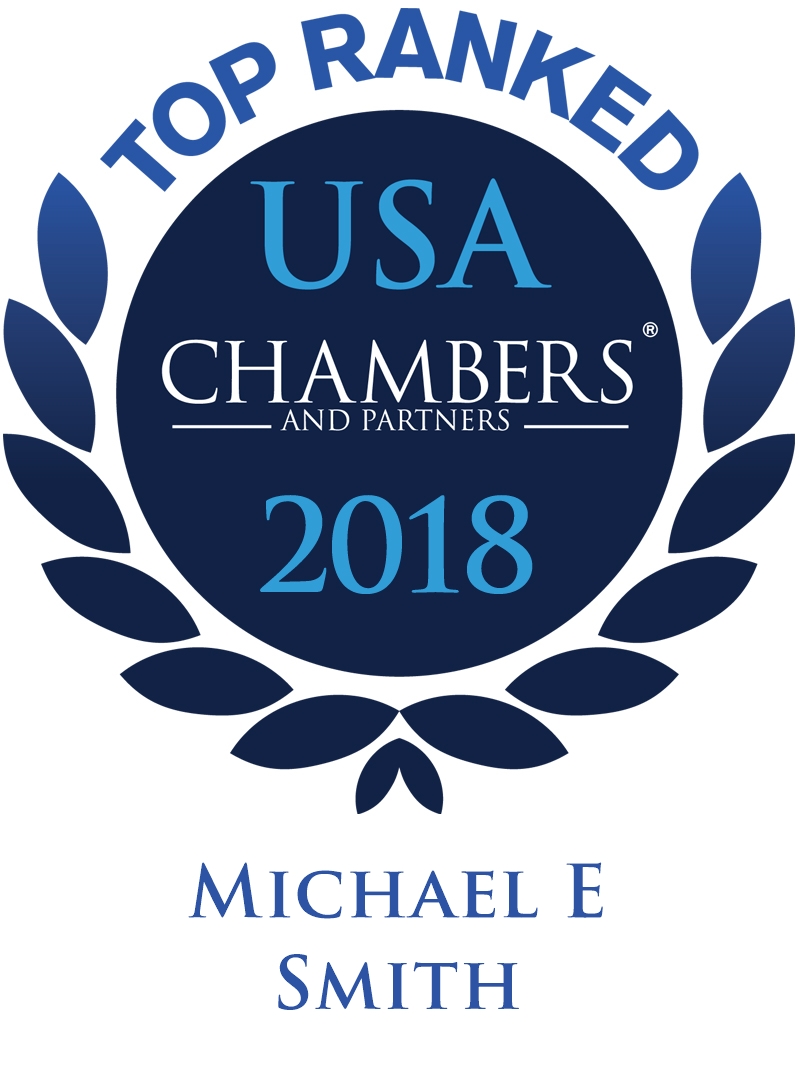 2017 Best Lawyers Lawyer of the Year - Litigation ­Environmental - Oklahoma City
Best Lawyers 2014 Lawyer of the Year Litigation - Environmental
Representative Cases
Counsel of record in the following reported cases:
Blair v. Natural Gas Anadarko Co., 406 P.3d 580 (Okla. Civ. App., 2016)
Natural Gas Anadarko Co. v. Venable, 368 P.3d 3 (Okla. Civ. App., 2015)
Chaparral Energy, LLC v. Samson Resources Company, 2015 OK CIV APP 44, ___ P.3d ___
Kimzey v. Flamingo Seismic Solutions Inc. 696 F.3d 1045 (10th Cir. 2012)
Samson Resources Co. v. Newfield Exploration Mid-Continent, Inc., 2012 OK 68. 281 P.3d 1278
JMA Energy Company, LLC v. State ex rel. Dept. of Transportation, 2012 OK CIV APP; 278 P.3d 1053
Plano Petroleum, LLC v. GHK Exploration, L.P., 2011 OK 18, 250 P.3d 328
Chaparral Energy, L.L.C. v. Pioneer Exploration, LTD, 2010 OK CIV APP 126, 241 P.3d 126
EOG Resources Marketing, Inc. v. Oklahoma State Board of Equalization and Oklahoma Tax Commission, 2008 OK 95, 196 P.3d 511
Conoco, Inc. v. Agrico Chemical Company, 2004 OK 83, 115 P.3d 829
Ward Petroleum Corporation v. Stewart, 2003 OK 11, 64 P.3d 1113
Major v. Microsoft Corporation, 2002 OK CIV APP 120, 60 P.3d 511
OXY USA v. Babbitt, 268 F.3d 1001 (10th Cir. 2001)
Samson Resources Co. v. Amerada Hess Corp., 2002 OK CIV APP 32, 41 P.3d 1055
In re Oneok Field Services Gathering LLC, 2001 OK 116, 38 P.3d 900
Okland Oil Co. v. Conoco Inc., 149 F.3d 1191 (10th Cir. 1998)
Okland Oil Co. v. Conoco Inc., 144 F.3d 1308 (10th Cir. 1998)
Bethesda Boys Ranch v. Atlantic Richfield Company, 208 B.R.980
(N.D. Okla. 1997)
Lockhart v. Loosen, 1997 OK 103, 943 P.2d 1074
Mustang Fuel Corp. v. Hatch, 890 F.Supp. 995 (W.D. Okla. 1995)
Wagner & Brown v. Ward Petroleum Corp., 876 F.Supp. 255 (W.D. Okla. 1994)
N.C. Corff Partnership, Ltd. V. OXY USA, Inc., 1996 OK CIV APP 92, 929 P.2d 288
Saner v. Healthcare Computer Corp., 879 F.Supp. 1116 (W.D. Okla. 1994)
Texaco, Inc. v. Berry Petroleum Corp., et al., 869 F.Supp. 1523 (W. D. Okla. 1994)
Eastwood v. National Bank of Commerce, Altus, Okl., 673 F.Supp. 1068 (W.D. Okla. 1987)
Wever v. State ex rel. Dept. of Human Services, Enid State School, 839 P.2d (Okla. App. 1990)
Mullins v. Ward, 712 P.2d 55 (Okla. 1985)