Gattoni and Day Receive The Courageous Lawyer Award from Oklahoma County Bar Association
July 2, 2014
By: Seth A. Day and Gregory W. Alberty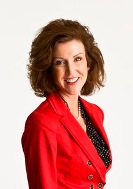 The Oklahoma County Bar Association gives this award to a member who has courageously performed in a manner that benefits the highest ideals of their profession. In 2014, Seth A. Day and Susanna M. Gattoni strived to bring a declaratory judgment action on behalf of two death row inmates against the State of Oklahoma seeking to invalidate a law, which prohibited the state from disclosing the source of any lethal injection drug or the identity of any person involved in the execution process. The case was handled pro bono.
"We all know protection of our individual rights and liberties and of the Constitution of the United States is the very core reason we became attorneys," Hall Estill Managing Partner Michael D. Cooke said. "We are all extremely proud of Day and Gattoni for stepping forward and representing our firm and the law profession so well."
Gattoni received her bachelor's from the University of Oklahoma and her law degree from the University of Oklahoma College of Law in 1997. She left the firm in 2017 to become Associate General Counsel for the University of Oklahoma. During her time at Hall Estill she practiced primarily in the Labor & Employment and Criminal Defense practice areas. Gattoni previously worked as a Federal Prosecutor with the United States Attorney's office in the Western District of Oklahoma in the violent crime and white collar crime divisions.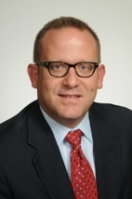 Day received his bachelor's from Oklahoma State University and graduated from the University of Oklahoma College of Law in 2005. He has a general litigation practice and has been named an Oklahoma Super Lawyer. Day has been with Hall Estill since 2007.
"I admire these attorneys for taking on an unpopular case that comes with strong, negative opinions and criticism," said Parrish. "I nominated them for their bravery in taking the case and their commitment to upholding the constitution."