Newsroom
Hall Estill Oklahoma City Attorney Daniel Carsey selected a Journal Record Achiever Under 40
February 28, 2019
The Journal Record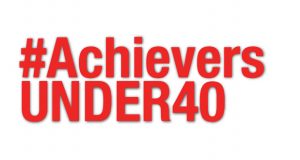 Congratulations to Hall Estill Oklahoma City Attorney Daniel V. Carsey who was selected to The Journal Record's 16th class of Achievers Under 40.
"Young leaders in Oklahoma set the pace of progress in our state," said Russell Ray, editor of The Journal Record. "Choosing the 39 honorees was difficult. The state is on the verge of unprecedented transformation, and business leaders under 40 are leading the transition. Many of these honorees will undoubtedly be the chief architects of change in our state."
Carsey focuses his practice on commercial litigation in the oil and gas, banking and technology industries. After graduating from the University of Tulsa College of Law with highest honors, he clerked for the Honorable Earl S. Hines, United States District Court for the Eastern District of Texas.